Glitter and glamour are musts for up-and-coming show stars. Needless to say, this also applies to their means of transport. The BIG New Bobby Car Rockstar Girl is the ideal show-stopper for girls aged 12 months and over. This high-quality vehicle with a rocking glitter-splashed look and numerous fun-packed features will take centre stage wherever you are. Bright pink blended with pale pink and a touch of elegant silver grey.

Perfect ergonomics and a chassis that conforms perfectly to a child's shape simply increase the level of comfort. Four extra wide whisper wheels with rims ensure excellent wheel grip and reduced noise. A mechanical horn has been integrated in the easy-to-grip steering wheel. Underneath the speedometer there is a secret compartment for valuables. Trailer couplings at the front and rear allow you to attach a trailer or push pole. To ensure small rock stars get the most out of this vehicle for as long as possible, the BIG New Bobby Car Rockstar Girl is fitted with a safety knee recess for older children.

The BIG New Bobby Car Rockstar Girl is made in Germany at our state-of-the-art factory using high-grade materials and tested for maximum safety and quality. This excellent quality is vouched for by the GS Mark of the German inspection authority TÜV-Rheinland.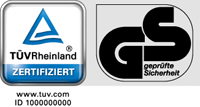 Dimension de l'article monté (L x l x H) : 57 x 30 x 39 cm
BIG New Bobby Car Rockstar Girl
Référence article : 800056164
Âge recommandé : 1 - 5 ans
| | | | |
| --- | --- | --- | --- |
| | pas en stock actuellement | Qté : | |
Cet article ne peut être livré que dans les pays suivants:
Tous les pays de l'UE, Suisse, Norvège, Islande, Liechtenstein
New Bobbycar in altbewährter Qualität

,

Was will man über den Artikel groß berichten, alles ist in der von BIG gewohnten sehr guten Qualität. Die frischen Farben und das rockige Thema, machen den Premium-Rutscher zum Traum jeder kleinen Rockerlady. Dafür volle 5 Sterne!
Informations relatives à l'expédition
Si vous avez mis cet article dans le panier, l'adresse de livraison de votre commande est limitée aux pays suivants :