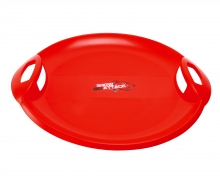 With this sturdy snow disc, kids 8 years of age and up can have a blast sliding down the snowy slopes in winter. The BIG-Snow-Attack offers a different kind of downhill fun. The skid-proof ribbed profile of the BIG-Snow-Attack disc provides snug seating. Hands stay protected even during the zippiest downhill slides thanks of the special design of the two handles with extra finger protection.  The BIG-Snow-Attack is made of high-quality cold-resistant material (up to -20°C). The sturdy design and a diameter of 65 cm allow the disc to carry up to 60 kg.  
€7.95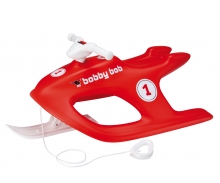 The BIG-Bobby-Bob is the ideal vehicle for all ski and sledging slopes, as this incredibly tough ride-on "snow mobile" for children aged between 4 and 10 years features all the design elements of the BIG-Bobby-Car. With its high-quality specification, perfect ergonomics and child-friendly design, the BIG-Bobby-Bob was the top performer in the sledge tests carried out by the "Bild am Sonntag" and "Focus". The superior suspension in the steering axle of the BIG-Bobby-Bob smooths our unevenness. The integrated horn in the ergonomically profiled handle bars provides additional safety. High-quality metal runners protect against wear and ensure exceptional durability. Just like its counterpart with four wheels, the BIG-Bobby-Bob has a knee recess which in addition to the normal sitting position, allows other driving positions.   Awards: Testsieger TÜV + Bild: Gut
€61.50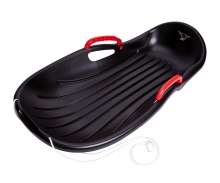 Measuring almost a metre long and 53 cm wide, the new BIG-Snow-Carver (comfort) offers maximum levels of fun when sledging to all snow sports enthusiasts aged 5 and above. With its optimised carving profile, it can be easily steered by shifting your weight making your descent particularly exciting. Maximum safety is provided with handles on each side for stopping and braking. If you operate just one of the brake levers, you can guide the sledge into sharp curves or elongated arcs. The cold-resistant plastic ensures the BIG-Snow-Carver-Comfort's excellent durablity down to – 20 °C. The sledge also has a long rope with which to pull it back up to the top of the slope. Its robust construction allows loads of up to 60 kg.
€25.95
Shipping Information
If you put these articles in your shopping cart, the shipping address of your order is restricted to the following countries: