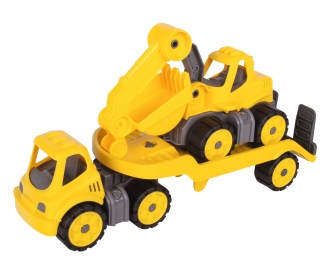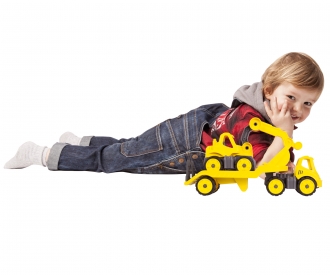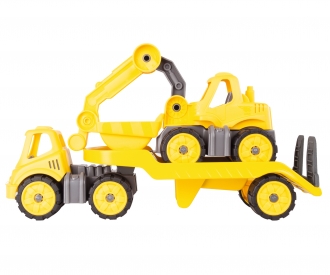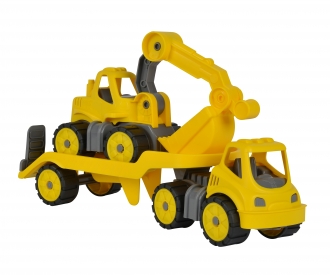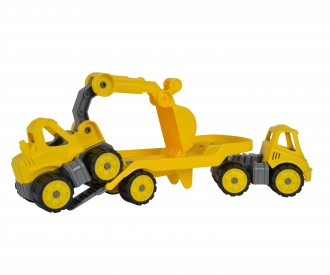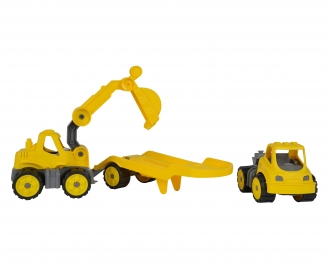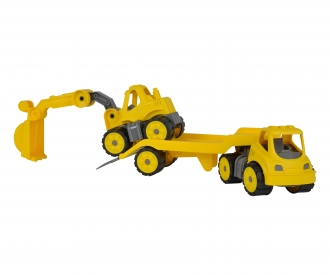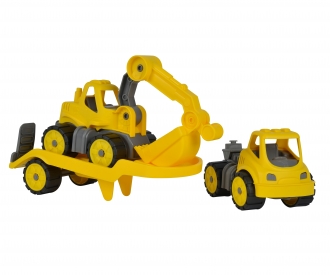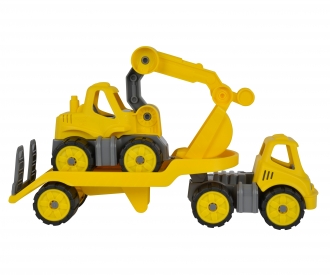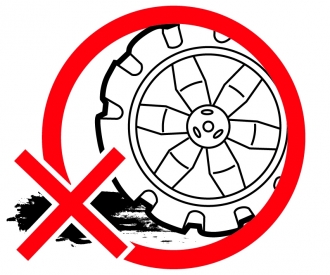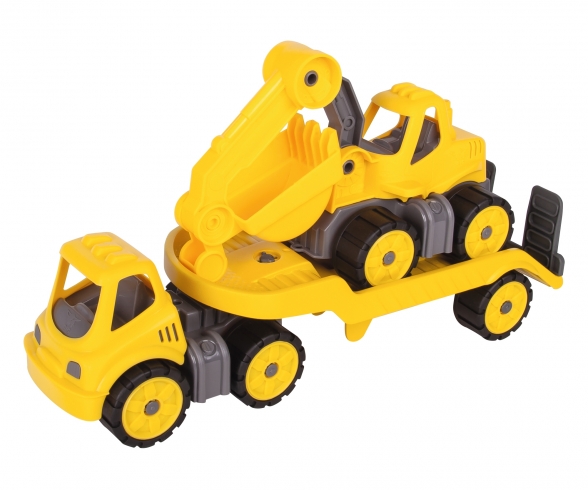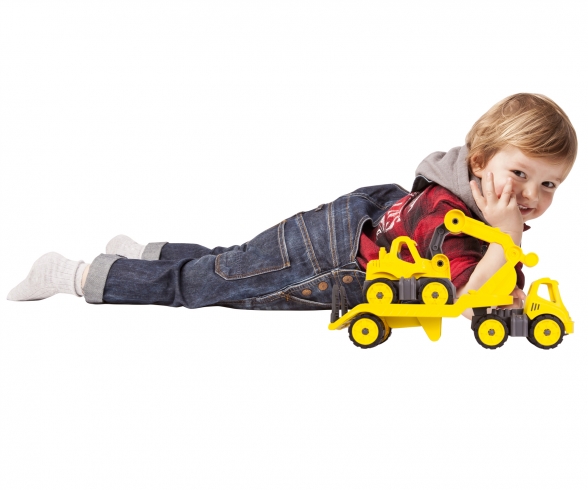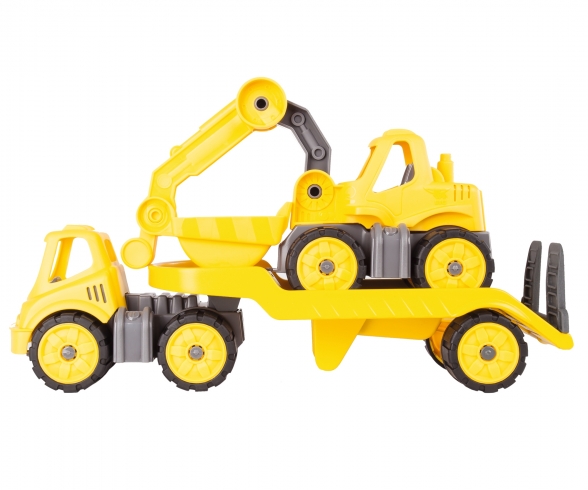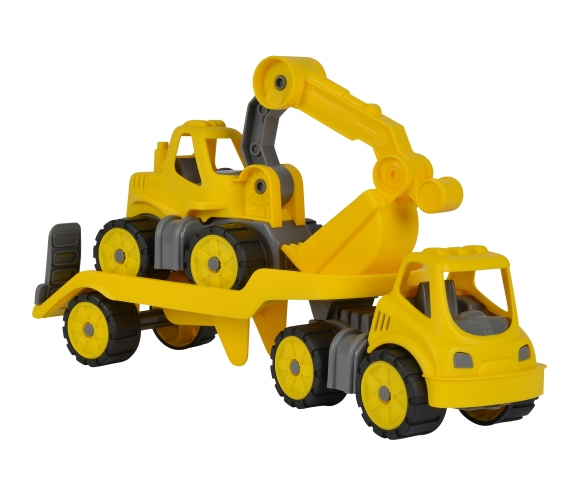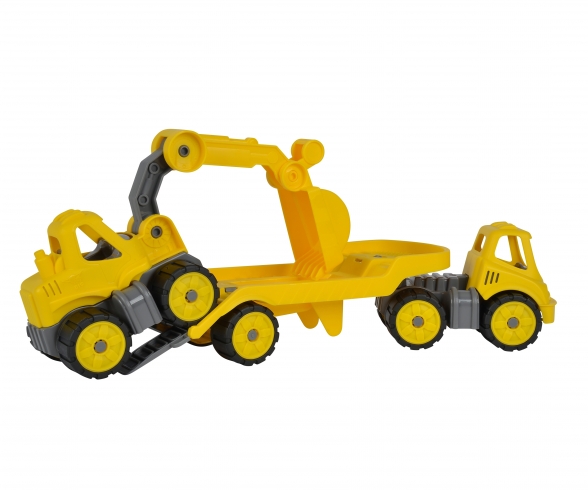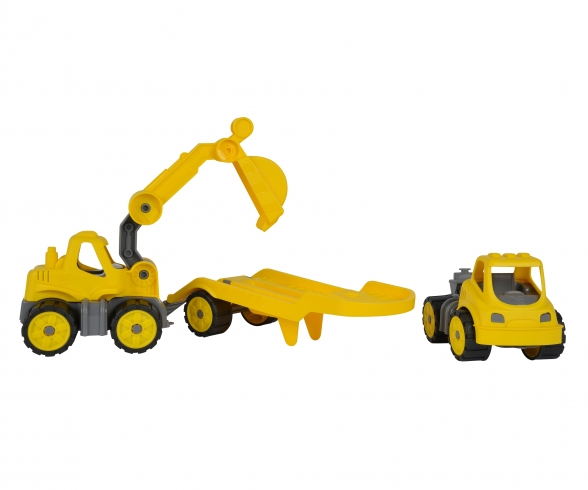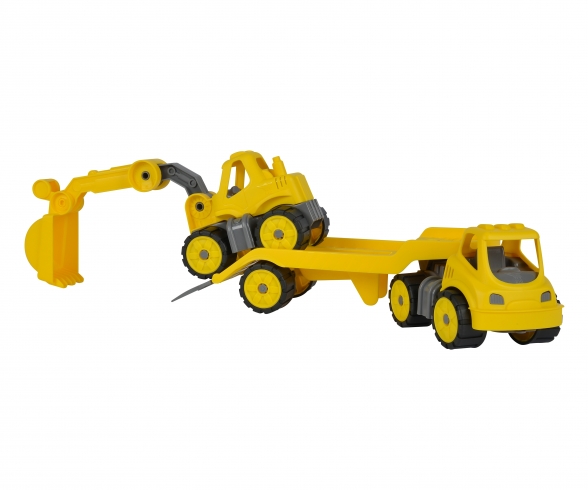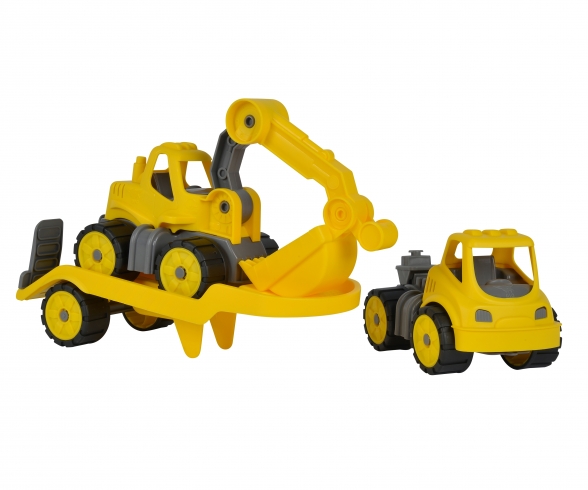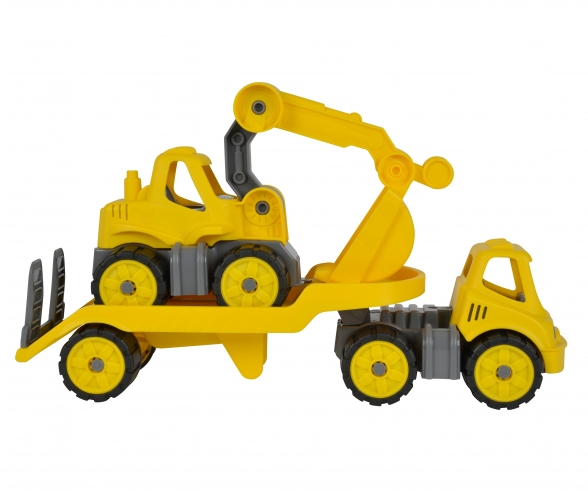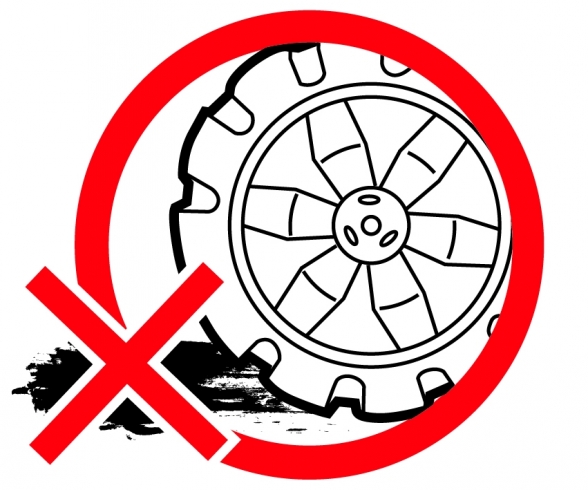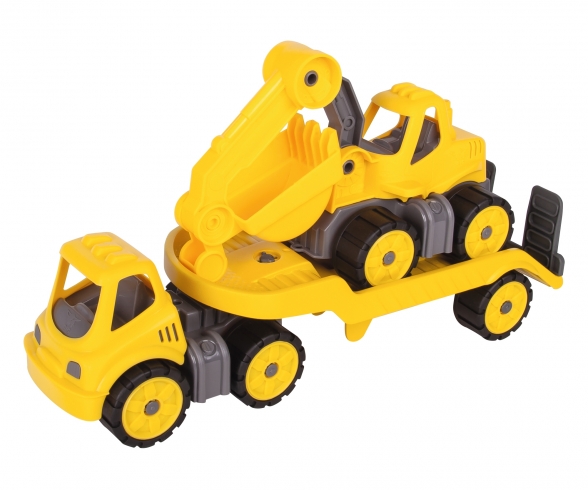 Quantity:
1
2
3
4
5
6
7
8
9
10
11
12
13
14
15
16
17
18
19
20
21
22
23
24
25
26
27
28
29
30
in stock, Delivery time 1-3 working days within Germany
we will pass on the reduction in VAT to you with an automatic discount in the shopping cart.
To ensure the powerful digger reaches the construction site without any problems, it is transported safely using the BIG Power Worker Mini Transporter. The large transporter has an adjustable access and loading ramp. The trailer can stand on the solid support once it has been unhitched from the vehicle. Measuring 36 cm in length, the transporter offers adequate space for the BIG Power Worker Mini Digger. After arriving on site, the digger can be simply unloaded and uses its big bucket to start excavating holes for construction site operations.
Thanks to their handy size, the BIG Power Worker Minis are the ideal toy for children to play with when out and about. They fit into every pocket and transform tables, chairs and benches into exciting play areas in an instant. The BIG Power Worker Mini vehicles are manufactured in Germany using high-quality plastic materials. A particular bonus are the hard-wearing wheels made from softer plastic that are used as standard on all BIG Power Worker vehicles. These are easy to clean, do not leave marks behind and are therefore ideal for playing in the children's room or outdoors.
Made in: Germany
Dimensions assembled (L x W x H): 41 x 11,5 x 20 cm
Frequently bought together
Frequently bought together