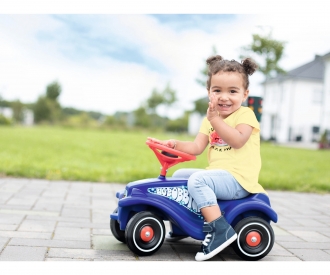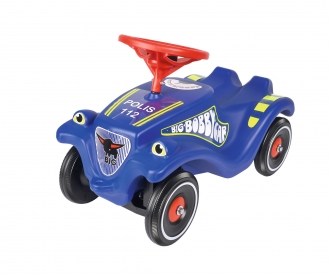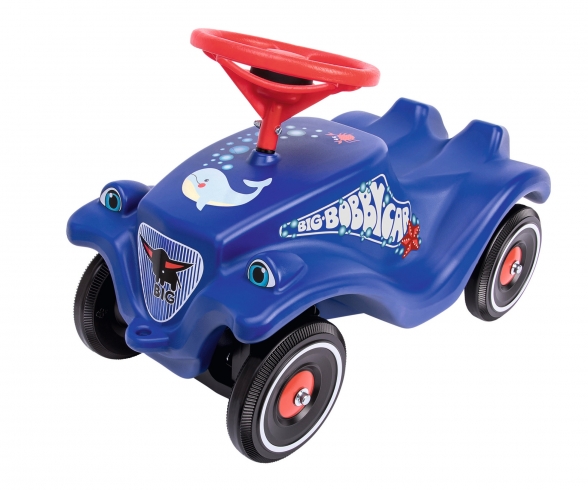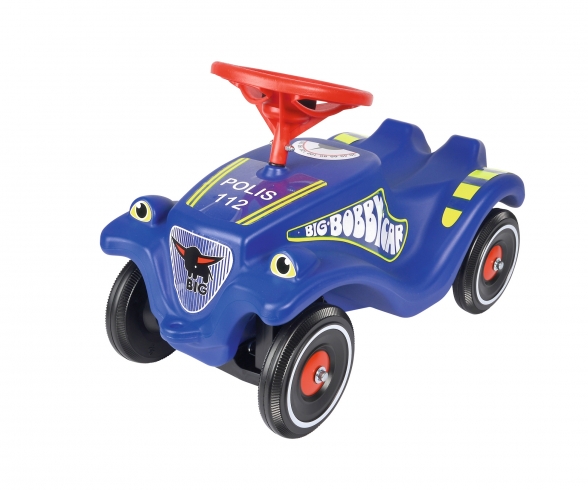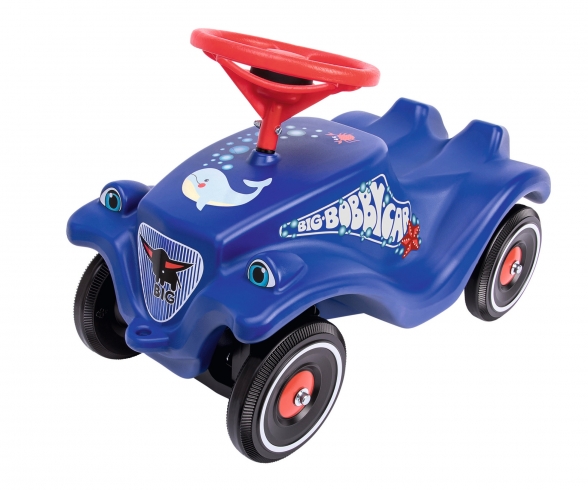 Quantity:
1
2
3
4
5
6
7
8
9
10
11
12
13
14
15
16
17
18
19
20
21
22
23
24
25
26
27
28
29
30
Friendly fish, crazy crabs and shimmering starfish, all set against a vivid marine blue background on the BIG Bobby Car Classic Ocean, invite children from the age of 12 months on a journey into hidden underwater worlds. The modern, harmonious design coordinating dark blue with brilliant red combined with fanciful stickers only adds to the fun of taking this car for a spin, appealing to children and grown-ups alike.
But it is not just its design that makes the new vehicle from the Bobby Car range such a hit.
The BIG Bobby Car Classic is legendary in its design and unbeatable when it comes to quality. The tried-and-tested chassis on this popular children's car, which has remained the same for decades, is designed to perfectly meet the ergonomic requirements of junior drivers. Four sturdy, abrasion-resistant tyres ensure great road handling. The easy-to-hold safety steering wheel is fitted with a mechanical horn. Meanwhile, the BIG Bobby Car's stepless Ackermann steering gives the vehicle a small turning circle. A trailer coupling at the front and rear, as well as a knee recess to make sure taller children can also have a go at driving, add to the play-enhancing features.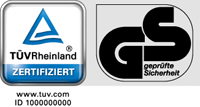 Made in: Germany
Dimensions assembled (L x W x H): 58 x 30 x 38 cm
Handy steering wheel with mechanical horn
Ergonomic seat
Maximum load: 50 kg
Frequently bought together
Frequently bought together