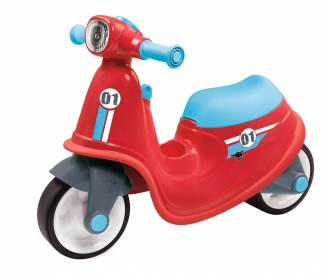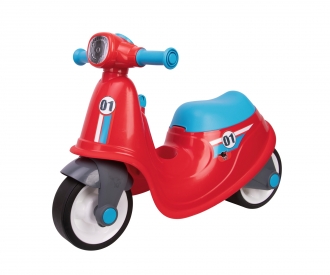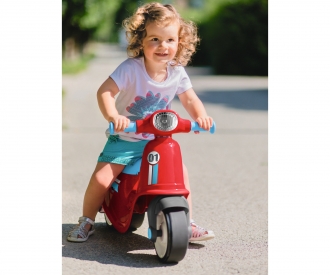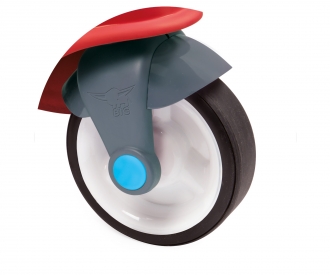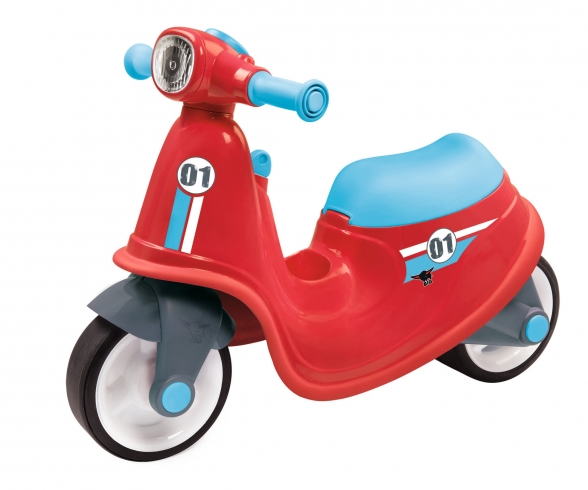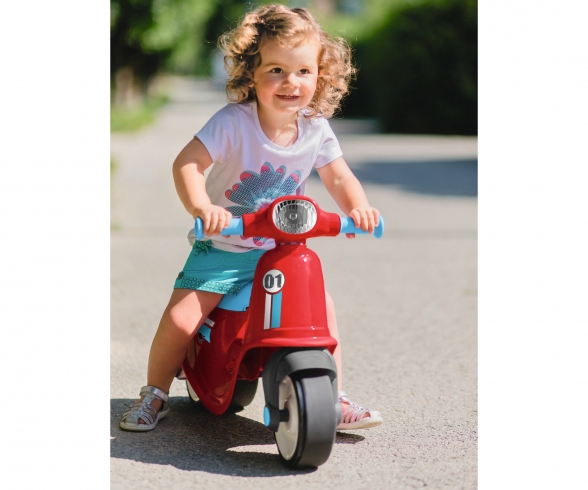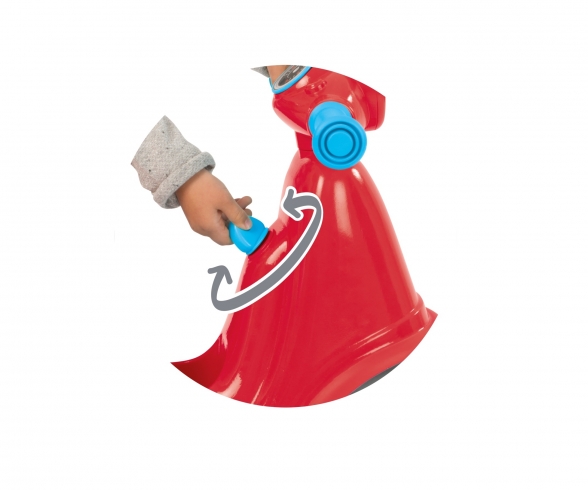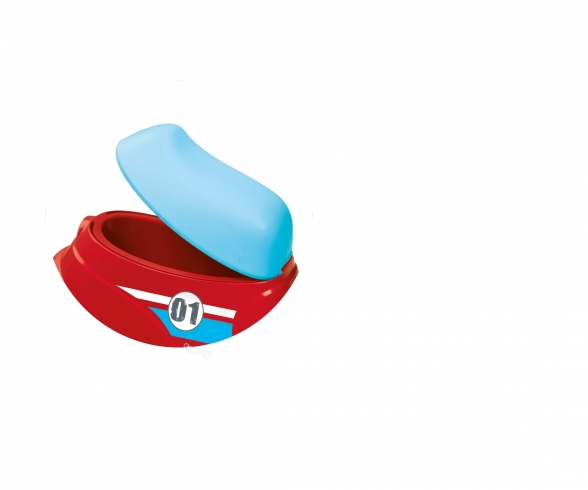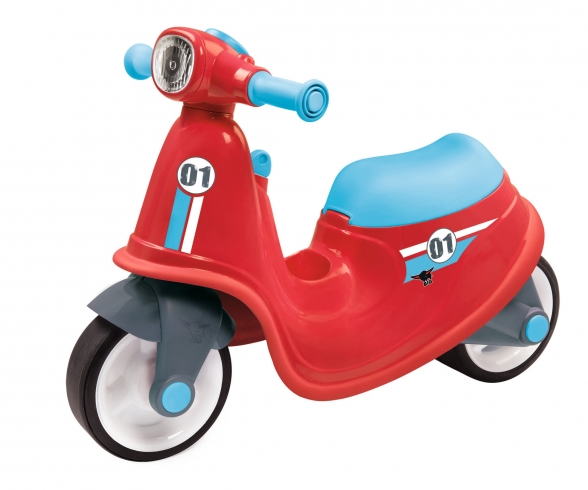 Quantity:
1
2
3
4
5
6
7
8
9
10
11
12
13
14
15
16
17
18
19
20
21
22
23
24
25
26
27
28
29
30
in stock, Delivery time 1-3 working days within Germany
Retro meets modern: Combining bright red with brilliant blue, and with a lovingly created realistic design. This sturdy vehicle from BIG, manufacturer of the BIG Bobby Car, guarantees an authentic scooter feel. Young riders from 18 months up will enjoy nothing more than riding around on this beautifully designed scooter, learning fine motor skills and how to balance at the same time. The ergonomics and look of the BIG Classic Scooter have been specially designed to suit and appeal to little riders.
The upright sitting position and a comfortable seat make for a smooth ride. An ergonomically designed steering wheel with child-friendly handles and hand protection protects little hands from slipping or rubbing. All of the wheels are coated with an abrasion-resistant premium soft material, chosen for its excellent grip properties and and reduced noise. The BIG Classic Scooter Girlie comes with an ignition key that turns and there is a secret compartment under the seat for extra storage. The inclusion of a steering angle limiter also ensures tilting stability. The outstanding quality of workmanship and the scooter's low centre of gravity make the BIG Classic Scooter Girlie a very safe toy.
The BIG Classic Scooter Girlie is made by BIG, which also manufactures the ever popular BIG Bobby Car, and is built using high-quality materials.
Dimensions assembled (L x W x H): 65 x 35 x 48 cm
Ergonomic handlebar with hand guard
Mechanical ignition key
Solid and dimensionally stable body
Steering stop limit which assures high stability
Secret compartment under the seat for storage
Dual rear wheels for maximum stability
Loading capacity: 50 kg
Frequently bought together
Frequently bought together